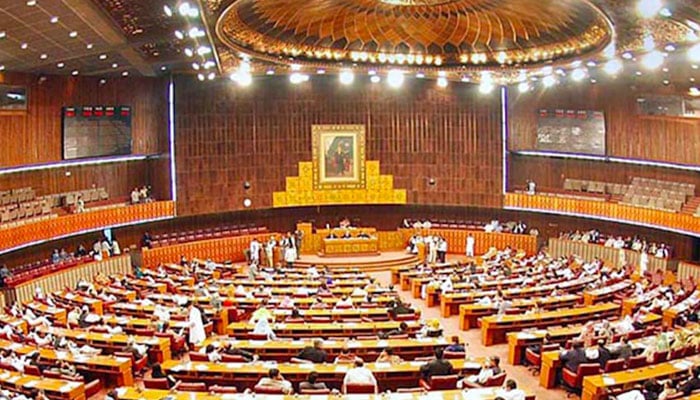 Echoes of Azad Jammu and Kashmir elections were also heard during the National Assembly session.
During the meeting, Minister of State Ali Muhammad Khan told the PML-N that the elections were being held under the chairmanship of his Prime Minister. He said that Kashmir cannot be sold to anyone.
Ali Mohammad Khan also targeted the PPP and said that the PPP has also given Kashmir only corruption and nothing.
During the meeting, PPP's Abdul Qadir Patel said that Kashmiri people who did not bow down to Indian initiatives were not sold, their ministers tried to buy them.
Abdul Qadir Patel said that whatever you did in Pakistan, leave Kashmir for God's sake.
He said that Azad Kashmir elections are not just a matter of Kashmir but of the whole of Pakistan.
He said that a federal minister is seen giving money in the video. If the same thing happens in Azad Kashmir, what will we say to Modi?