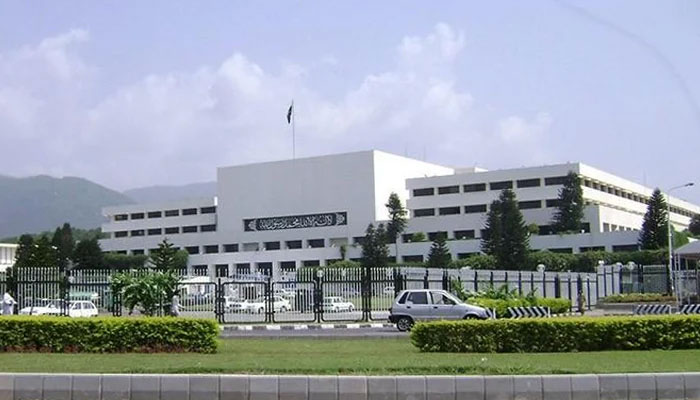 National Assembly Speaker Asad Qaiser banned guests and security guards from entering the Parliament House for security reasons.
An important decision has been taken by the Speaker of the National Assembly regarding security arrangements in Islamabad, under which the personal staff of the members of the National Assembly will also be barred from entering the Parliament House.
According to the National Assembly Secretariat, it has been banned to bring weapons inside the Parliament House. These security measures have been taken in view of the current security situation.
It is to be noted that a suspected armed man was arrested from the red zone outside the Parliament House yesterday. The right balance of the accused was not right and he said that the situation in the country was not good.
The gunman was identified as Sohail and a knife and a rusty pistol were recovered from his possession, while there were no bullets in the pistol.
Immediately after the incident, Senate Chairman Sadiq Sanjarani had also sought a full detailed report of the incident from IG Islamabad.