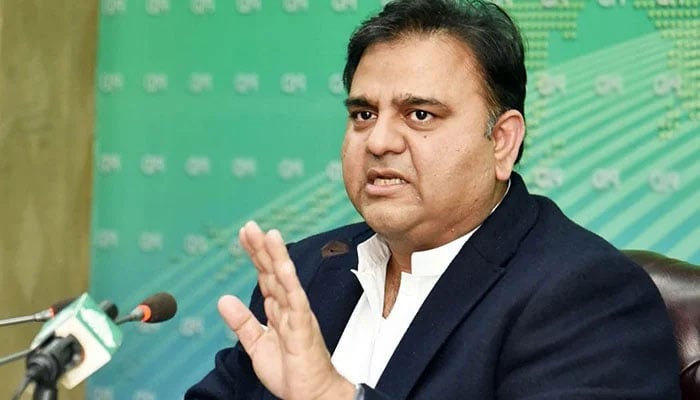 Federal Minister for Information and Broadcasting Fawad Hussain Chaudhry has said that in the past, the state compromised for petty interests.
He expressed his views while talking to Shahzeb Khanzada, the host of Geo News program 'Aaj Shahzeb Khanzada Ke Saath'.
He said that the country could not function if the groups became stronger than the state. Some people in every political party have conservative thinking.
The Federal Minister said that a board was constituted by the Punjab Assembly which was looking into the matter.
He said that those who have never read a book in their life should decide the educational future of the children of Punjab. Even before that, strange decisions were made in Punjab.
Fawad Chaudhry said that removing the image of Malala Yousafzai was not a problem of the political party, it was a reflection of the division in the society.
"In this way, we will mentally cripple the next generation. Extremism is already rampant in Pakistan," he said.
He said that if attention was not paid to curriculum and teachers, social problems would be aggravated and governments should not bow down to such things.
Fawad Chaudhry said that such decisions would erode the position gained against extremism, such decisions would make the atmosphere inside Pakistan more conservative.