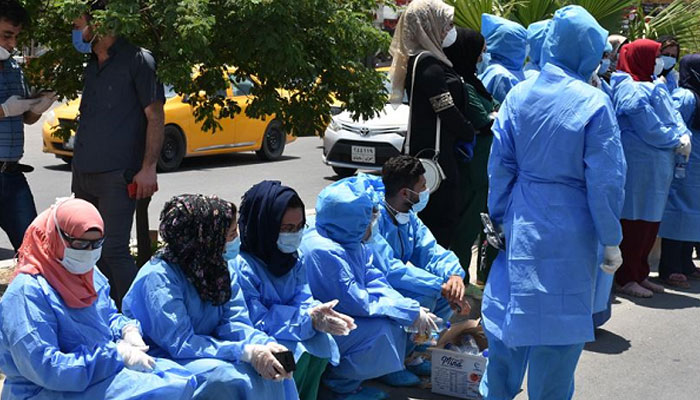 In the federal capital Islamabad, the staff of the federal hospital went on strike due to non-receipt of code risk allowance. Employees of PIMS, polyclinic and CDA hospital are protesting.
In Islamabad, the protesters demanded that the Corona Risk Allowance be paid along with our salaries.
He demanded that the Corona Risk Allowance be given in the style of the provinces and if our demands were not met, we would march towards Sub-D-Chowk.
With the closure of vaccination centers and OPDs in government hospitals due to staff protests, patients are facing difficulties, while patients from remote areas have been forced to return to their areas due to protests.
On the other hand, the process of vaccination is underway at the Mass Vaccination Center in Islamabad.