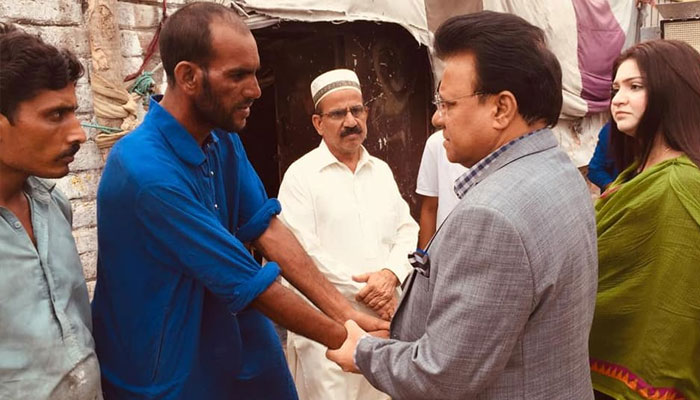 In Lahore, Provincial Minister for Human Rights Ejaz Alam Augustine visited the house of Bilal, an innocent child who was bitten by a mad dog in Kot Lakhpat and offered condolences to his parents.
Provincial Minister Ejaz Alam Augustine met the child's parents, saying that it was possible to recover the property but no one could be killed.
On this occasion, Bilal's parents told the provincial minister that our child could not return but the safety of other children should be ensured.
Bilal's parents appealed to Ijaz Alam Augustine to immediately compel the relevant departments to eradicate stray dogs.
The provincial minister assured that stern action would be taken against those who were negligent.