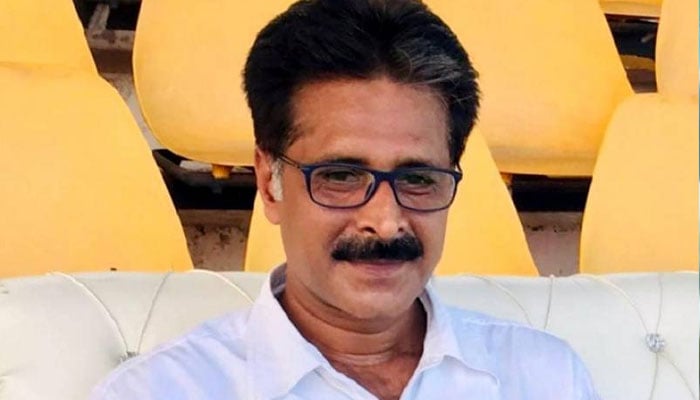 Funeral prayers of Olympian Naveed Alam, who passed away due to blood cancer, will be offered at 10 pm tonight at Company Bagh Sheikhupura.
A statement issued by Pakistan Hockey Federation (PHF) said that Naveed Alam's funeral prayers will be offered tonight at 10 pm at Company Bagh Sheikhupura in which Secretary General PHF Asif Bajwa, Manzoor Jr., Asif Naz , Khwaja Junaid and others will attend the funeral prayers.
Pakistan Hockey Federation President Khalid Sajjad Khokhar and Secretary Olympian Asif Bajwa have expressed grief over the death of Naveed Alam.
Pakistan Cricket Board officials have also expressed condolences to the family of Olympian Naveed Alam.
National hockey Olympian Naveed Alam has died at the age of 47 after a long battle with cancer.
Confirming her father's death, Naveed Alam's daughter said that Naveed Alam had undergone chemotherapy at Shaukat Khanum Hospital in Lahore last night.
After chemotherapy, Naveed Alam's condition deteriorated. After his condition deteriorated, Naveed Alam was shifted to ICU. However, his condition did not improve and he passed away.