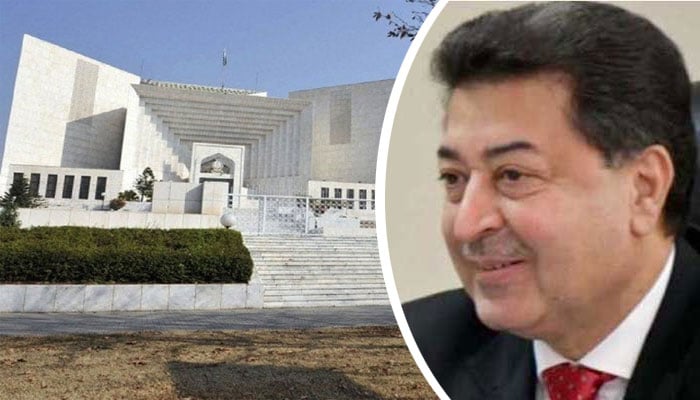 The Supreme Court of Pakistan dismissed the objections raised by the Registrar's Office on the petition filed against the appointment of Chief Election Commissioner Sikandar Sultan Raja and ordered that the case be fixed in open court.
Justice Mushir Alam of the Supreme Court of Pakistan heard the petition in this chamber.
During the hearing, the court said in its remarks that it remains to be seen how a judge can be appointed as Chief Election Commissioner without consulting the Chief Justice.
The apex court added that it would also have to see how bureaucrats and technocrats could be given the same status as judges.
Advocate Ali Azeem Afridi has filed a petition in the Supreme Court.
The petition has been filed against the 22nd Amendment and the procedure for appointment of Chief Election Commissioner.