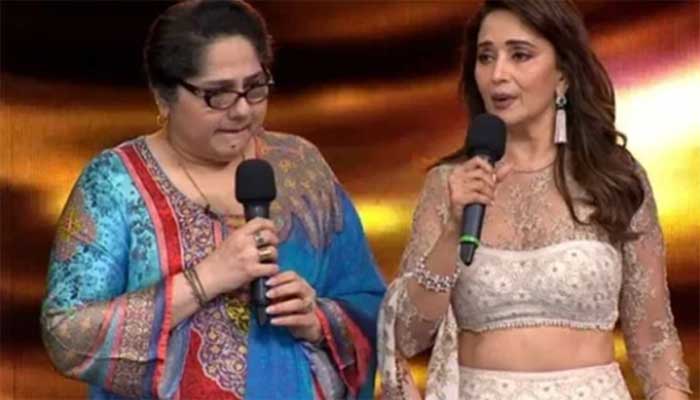 Actress Shagufta Ali of Indian films and television shows continues to receive financial support from Bollywood personalities.
In this regard, he gave details about the recent donation of Rs 500,000 from Bollywood superstar Madhuri Dixit and the dance crazy team.
It may be recalled that in the last few days, Shagufta had expressed her grief over her aging financial condition and lack of money for treatment of her illness, on which filmmaker Rohit Shetty, actress Nina Gupta and actor Johnny Lever had given her financial help. As a result, she has been able to get her treatment and meet her daily expenses.
Madhuri Dixit presented a check of Rs. In an interview, Shagufta Ali said she could not control her emotions and became overwhelmed with gratitude for the continued financial support.
"I was invited to the stage by the Coolers and asked to talk about my life and problems," he said. First of all, there were a lot of my fans on this show and I was very excited to meet them.
Then coming in front of the camera was another problem and I thought that in this way I would be able to convey my problem to more people in this regard, and I was quite shocked when I was presented with the check, I have no words that I I can express my reaction to this.
I was overwhelmed when Madhuri Dixit explained the details of our many years old projects. I realized how much these people loved and cared for me.