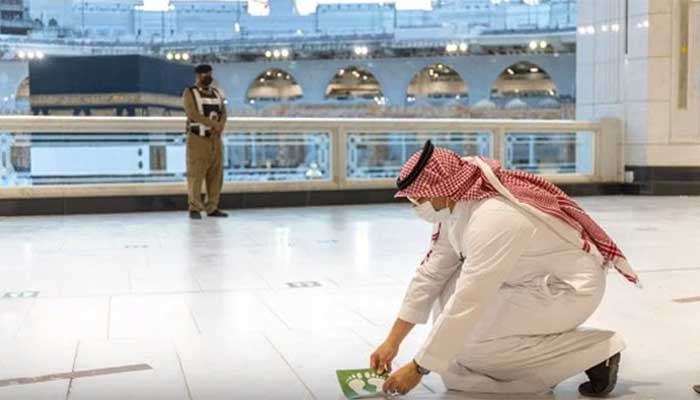 Saudi officials have begun finalizing arrangements for the Hajj in Mecca.
In this regard, special stickers have been rearranged to maintain social distance in view of Corona virus in the courtyard of Masjid-ul-Haram, ground floor and first floor.
According to media reports, social distance stickers have been placed in proportion to the number of pilgrims.
In this regard, Saudi officials say that the said stickers have been affixed on 25 paths in the courtyard of Mataf, 4 paths on the ground floor and 5 paths on the first floor.