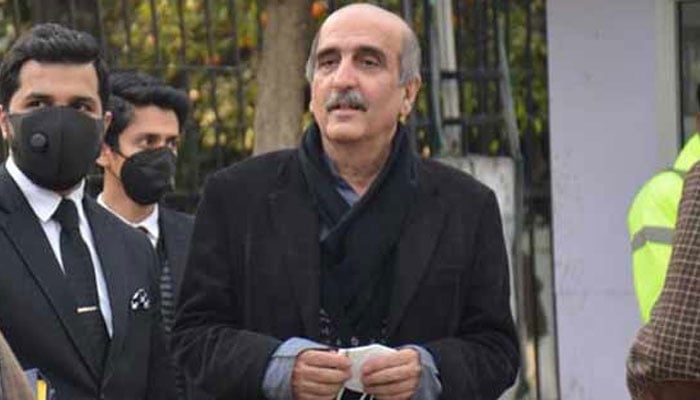 Akbar S. Babar, a former official of Pakistan Tehreek-e-Insaf (PTI), said that despite the obstacles, our experts have reviewed all the data and prepared and submitted a fact finding report. This is a mega funding scam in the history of Pakistan.
Talking to media, Akbar S. Babar said that PTI has submitted fact finding report after reviewing the documents. These reports are not based on our allegations but facts based on PTI documents.
He said that after six and a half years of proceedings, the Election Commission had given permission to review the documents, chartered accountants were given 55 hours to review, the scrutiny committee had obstructed the work of chartered accountants.
Akbar S. Babar said that they could not take pictures of the documents nor photocopies were allowed. After verifying all the data, a 100-page report has been prepared.
According to the former PTI leader, the details of the 4 employees whose money came into their bank accounts are also in the report. Today's report will be a turning point. This is a mega funding scam in the history of Pakistan.
Akbar S. Babar said that a cover letter along with the report has also been submitted to the Election Commission, the scrutiny committee has failed to investigate, it should be held accountable.
He requested the Election Commission to dissolve the scrutiny committee, which has been conducting fact-finding instead of fact-finding. The Election Commission should hear the case itself.