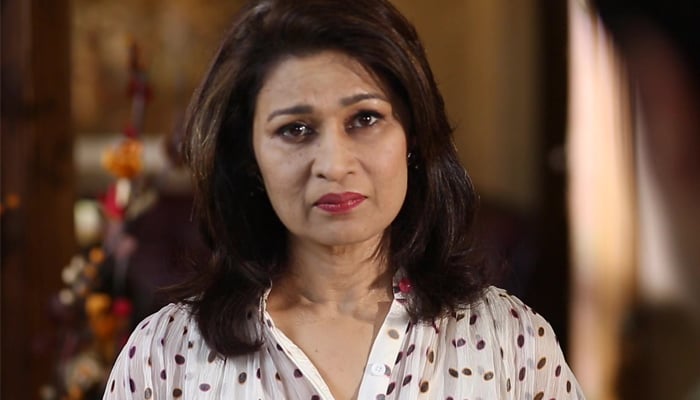 Famous Pakistani actress Naila Jaffery passed away in Karachi.
Brother Atif Jafari confirmed the death of Naila Jafari and said that she had been suffering from the deadly disease of cancer for a long time.
Atif Jafari further said that the funeral prayers of Naila Jafari will be offered after Isha prayers in Defense Phase II today.
Brother Atif Jafari also said that the famous Pakistani actress will be buried in the Army Cemetery on Kala Pul.
It should be noted that actress Naila Jaffery showed the essence of acting in theater and dramas. She also proved her skills by performing live in several dramas on television.
Naila Jaffery started her career in radio and started acting in TV in 1990.
Naila Jafri's popular dramas include Maa Mein Salana, Aks, Ek Kisk Raha Gayi, Desi Girls and A Little Happiness.
Naila Jafari also acted in Ashfaq Ahmed's play 'Ek Mohabbat So Afsane'. She was also a fashion designer.
It may be recalled that a few months ago, a video of Naila Jaffery went viral, in which she appealed to TV owners, playwrights and philanthropists for help.
In the video appealing for help, Naila Jaffery could be seen in a coma in a hospital bed and she became pregnant while appealing for help.