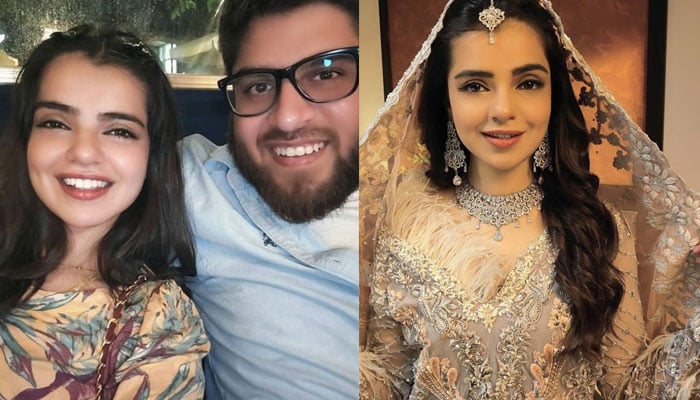 Pakistani actress Saraha Asghar has informed her fans about her new problem on social media.
Sarha Asghar has shared a few selfies with her husband on her Instagram account in which the newlyweds are seen in a happy mood.
Sharha Asghar, while sharing her selfies, has to write in the caption, pointing to her husband and saying, "Taking selfies with them is also a problem."
Sarha Asghar's fans are laughing a lot at this post.
It should be noted that the emerging young actress of Pakistani drama industry Saraha Asghar had quietly got married in the last days of 2020.