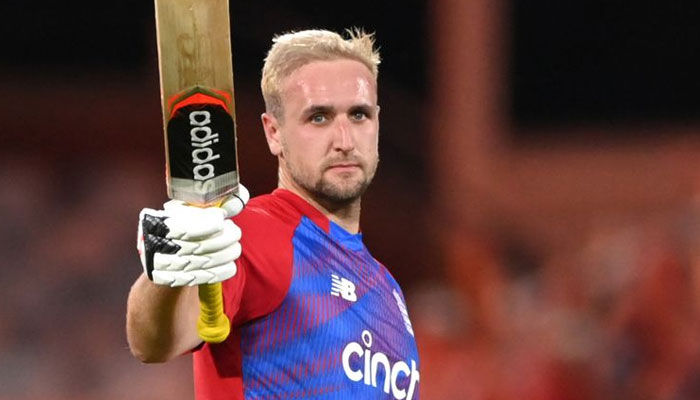 England's young batsman Liam Livingston made history against Pakistan and did what no player could do against Pakistan, one of the best bowling lines in the history of T20.
In the first T20 of the series at Trent Bridge, England lost to Pakistan by 31 runs.
The national team first outclassed all England players with batting, then bowling and fielding, but Liam Livingston played brilliantly and created hope for his team to win.
Livingston batted brilliantly in pursuit of Pakistan's 234-run target, playing an innings of 109 off 43 balls, including nine high sixes.
It was the first time in the history of any player's T20 that a batsman has scored a century against the Green Shirts and hit so many sixes.
Earlier, the highest individual score in the T20 against Pakistan was by Zimbabwe's Solomon Mayer, who played an innings of 94 in Harare in 2018.