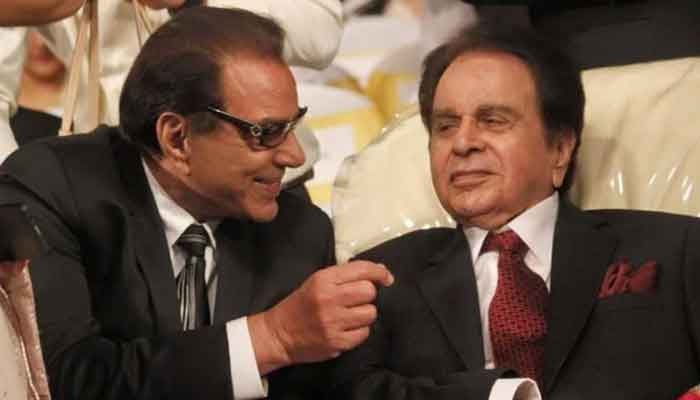 Senior Bollywood actor Dharmendra has said emotionally in memory of his best friend and legendary actor Dilip Kumar that he has not yet come out of the shock of the actor's death.
Recently, Dharmendra participated in India's most popular show 'Indian Idol' where the contestants of the show paid homage to the legendary Bollywood actor Dilip Kumar.
On this occasion, Dharmendra said emotionally in the memory of Dilip Kumar, "We have not yet come out of the shock of Dilip Sahib."
Dharmendra said, "Dilip Kumar was my life and the first film I saw in my life was Dilip Sahib's."
The Bollywood actor said, "I fell in love with Dilip Kumar and I thought I would get the same love if I came into the industry."
Dharmendra said, "Dilip Sahib was as great an actor as he was a great personality. I have seen many actors but there is no actor like Dilip Sahib."
In the end, he said, "In this difficult hour, Saira Bano should get courage and encouragement and Dilip Sahib should have heaven."
One week ago, legendary actor Yusuf Khan alias Dilip Kumar, who ruled Bollywood film Nigri for a long time, passed away at the age of 98.
Dilip Kumar's death was announced on his verified Twitter account by his spokesperson Faisal Farooqi.
He had been ill for many years and was often taken to hospital for checkups.