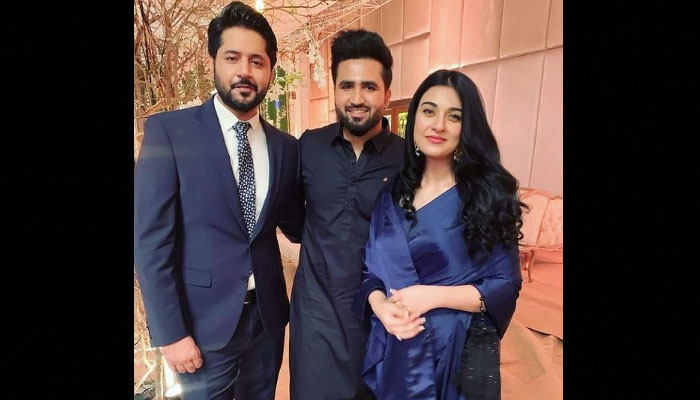 Leading Pakistani actor Imran Ashraf has congratulated showbiz industry couple Sara Khan and singer Falak Shabbir on their first wedding anniversary.
Imran Ashraf has shared a photo with actress Sara Khan and her husband Falak Shabbir on photo and video sharing app Instagram.
"Happy wedding anniversary to the most loved couple," he shared the photo.
It may be recalled that Imran Ashraf's recently concluded drama 'Raqs-e-Basmal' has driven everyone crazy. Along with Imran Ashraf, Sara Khan had played the lead role in the drama.
It may be recalled that actress Sara Khan and renowned singer Falak Shabbir got married on July 17 last year and the showbiz industry duo was declared the best duo of 2020 by social media users.