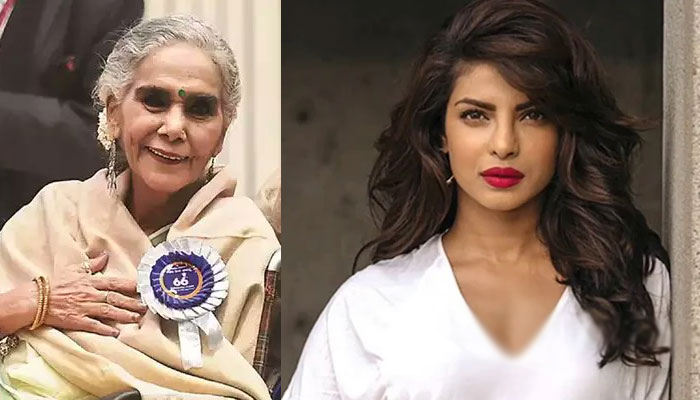 World-renowned Indian actress Priyanka Chopra has expressed grief over the death of well-known senior actress Sreekha Sukri.
Actress Priyanka Chopra has shared a memorable video of senior actress Sreekha Sukri on micro-blogging website Twitter expressing her grief over her death.
"As a wonderful actress and woman, she was ahead of her time," she wrote in her tweet.
He praised Sreekha Sukri and wrote that "Sreekha Sukri has influenced many generations with her acting, she will always be remembered."
Priyanka Chopra also expressed her condolences to the family of the actress.
Leading senior actress of Indian film industry Sreekha Sukri died of a heart attack yesterday.