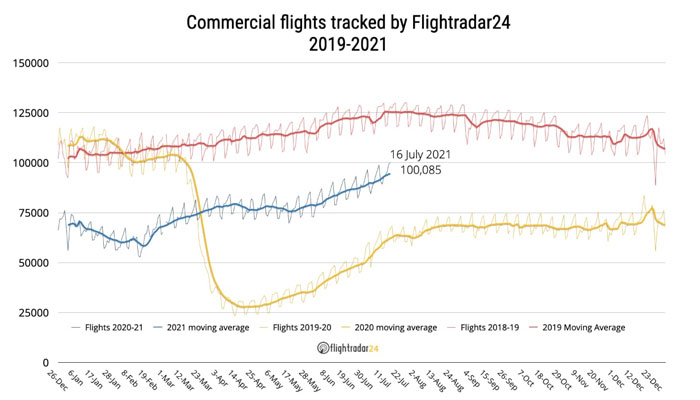 Global efforts to prevent coronavirus and acceleration of vaccination are continuing to restore normalcy around the world.
For the first time in almost a year and four months, more than 100,000 commercial flights have flown in a single day.
During the 24 hours of July 16, 2019, a total of 100085 commercial flights flew around the world, according to the worldwide aircraft data organization.
This is the first time this has happened since March 13, 2020.
It should be noted that in March 2020, due to the severity of the Corona virus, flight operations around the world were severely affected and thousands of aircraft were grounded.