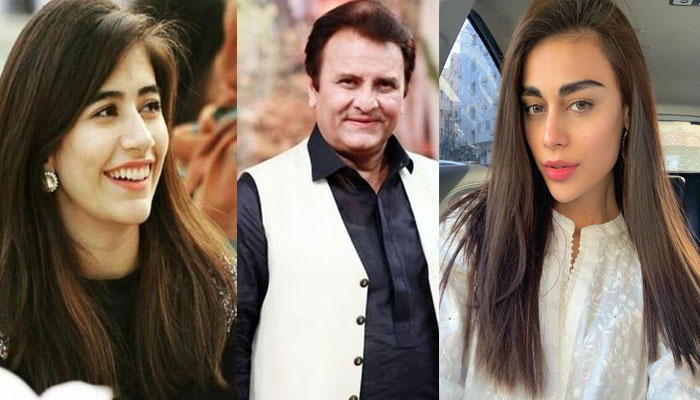 Behrooz Sabzwari, a senior actor in the Pakistan showbiz industry, has said that his ex-daughter-in-law Saira Yousaf and current daughter-in-law Sadaf Kanwal are both his daughters.
A video clip of an interview with Behrooz Sabzwari on social media is going viral in which Saira Yousaf and Sadaf Kanwal are seen talking.
In the viral video, Behrooz Sabzwari said, "The year 2020 has been very difficult for our family along with the corona virus because we have seen many ups and downs in this year."
Behrooz Sabzwari said, "Saira is my daughter because she is the mother of my granddaughter and I support her a lot while now Allah Almighty has given me another daughter in the form of Sadaf."
In response to a question, Behrooz Sabzwari said, "When Saira and Shahrooz separated, my wife was very emotional at that time, but I believe that what Allah Almighty has written in the destiny of man will continue to happen. '
The actor said, "Every work improves. If Allah Almighty had approved it, we would have improved it. That is why all this happened."
He added, "This is life. Nothing can be done here without the will of Allah Almighty."
It should be noted that young Pakistani actor Shahrooz Sabzwari had married actress and model Sadaf Kanwal during the lockdown caused by Corona virus last year.
Shahrooz Sabzwari is the son of well-known actor Behrooz Sabzwari and this is his second marriage.
Actor Shahrooz Sabzwari's ex-wife was Saira Yusuf with whom he has a daughter.