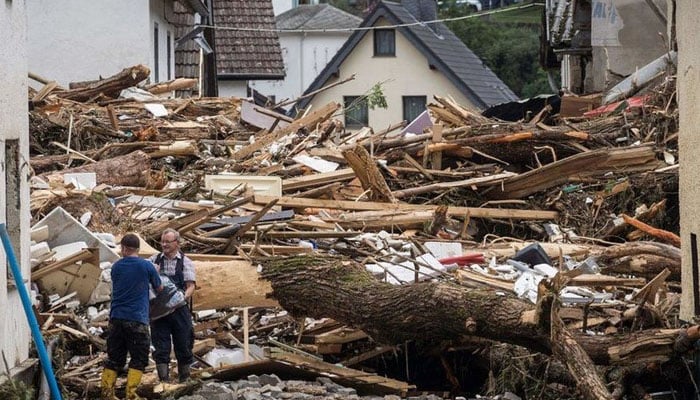 Heavy rains and subsequent flash floods in Germany wreaked havoc, bringing the death toll to 133.
Heavy rains and flash floods have wreaked havoc in several German states.
Hundreds of houses and roads have been destroyed by torrential rains.
The death toll in Rhineland-Palatinate has risen to 90, while rains and floods in North Rhine-Westphalia have killed 43 people.
German troops have been called in to the affected areas, with 900 troops taking part in relief operations.