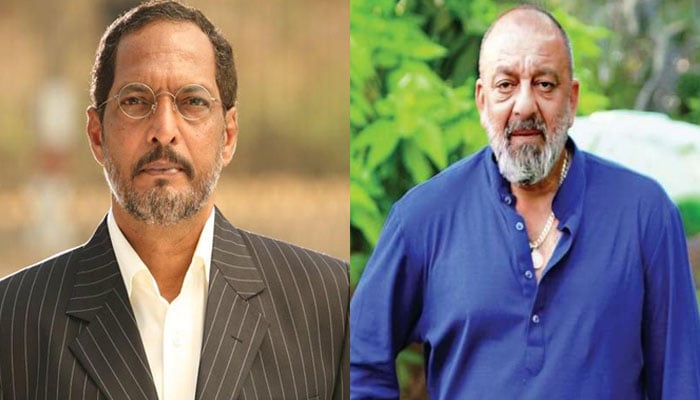 Bollywood's most popular actor Nana Patikkar has given a reason for not working in films with Sanjay Dutt.
Bollywood actors Nana Patikkar and Sanjay Dutt have both made a name for themselves in the world of acting with their talent and are ruling millions of hearts all over the world.
Everyone is compelled to praise him for his performances in both the films. However, Nana Patikkar's vow not to work with Sanjay Dutt is still valid and now he has taken that oath. It also explains the reason.
In this regard, Indian media reports say that Bollywood actor Sanjay Dutt was accused of the 1993 Mumbai bombings, after which he was convicted in 2006.
Sanjay Dutt was later acquitted of the Mumbai bombings but was convicted of illegal possession of firearms and for the same reasons Nana Patikkar did not work with Sanjay Dutt in any film. I swore to do.
Nana Patikkar had said in an interview that "they can only punish Sanjay Dutt for his crime by never doing anything with him."
The Bollywood actor had said, "Sanjay Dutt's crime was very dangerous, so why was his sentence reduced?"
"It is absolutely wrong that there is a separate law for an actor and a separate law for the poor or the common man," he added.