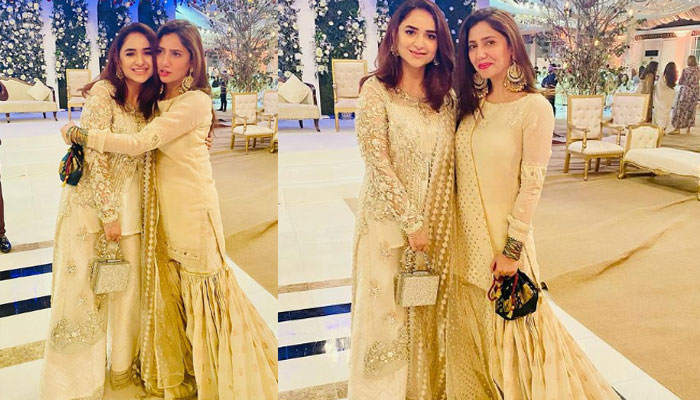 Beautiful Pakistani actress Yemeni Zaidi has shared a beautiful photo with actress Mahira Khan on social media, which has touched the hearts of fans of both the actresses.
Actress Yemeni Zaidi, who has an innocent face, keeps sharing her new beautiful pictures every day, but this time she has captured the hearts of Insta users by sharing a picture with every beloved actress Mahira Khan.
In this photo shared by Yemeni Zaidi, both the actresses look no less than fairies.
In the caption of these pictures by Yemeni Zaidi, Mahira Khan has also been declared as the brightest star of Pakistan showbiz industry.
Fans are very happy to see a picture of Yemeni Zaidi and Mahira Khan together as the number of fans of these two actresses is in crores which can also be gauged through their fan following on social media.
This photo of Yemeni Zaidi, which was shared a few hours ago, has received millions of likes and appreciative comments so far.
It should be noted that everyone is crazy about Yemeni Zaidi's lively acting but very few people know that he is very fond of literature. Yemeni Zaidi herself writes mystical words and shares them on her Instagram which is highly appreciated. Is.