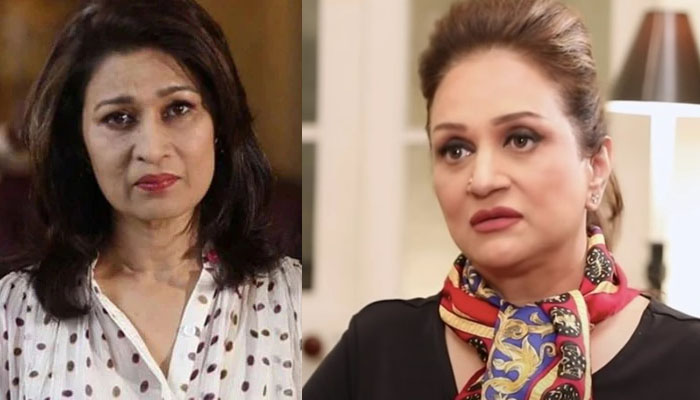 Senior actress of Pakistan Showbiz Industry Bushra Ansari has expressed deep sorrow over the demise of actress Naila Jaffery.
Bushra Ansari has shared beautiful memories of the old days on the photo and video sharing app Instagram. In the photo, Bushra Ansari is accompanied by her late sister Sanbal Shahid, actress Naila Jaffery, Rubina Ashraf and other senior actresses.
The actress shared the photo and wrote in the caption, "Farewell to my dear friend Naila Jaffery."
"Naila Jafri was a brave fighter, she fought her disease very well but it was all God's will," he wrote.
Bushra Ansari, while praying for the forgiveness of Naila Jafari, wrote, "May Allah Almighty grant you a high position in Paradise, Amen."
The actress added, "My dear friend, we will miss you very much."
It should be noted that the famous Pakistani actress Naila Jaffery passed away yesterday. The actress had been suffering from a deadly disease like cancer for a long time.
The actress had been ill since 2016 and was initially diagnosed with ovarian cancer and later with gastric cancer.