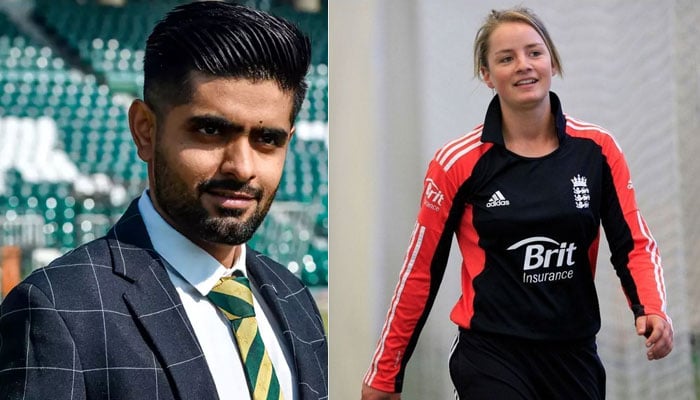 Various comments are circulating on social media after the national women's cricket team captain Babar Azam was praised by English women's cricketer Daniel Waite for his excellent performance in the first T20 match against England.
English women's cricketer Daniel wrote Babar Azam's name in a message released on Twitter and also used surprise and applause emojis.
This tweet of the English woman cricketer has received a flurry of comments from Pakistani users.
Some are calling her the 'national sister-in-law' of the future, some have linked Babar Azam's name with Daniel's name, while others have congratulated Babar Azam on his marriage.
A user named Naveed Abbasi wrote, "It seems that you have fallen in love with Babar Azam."
One user said that a tweet from Daniel's account used to get 5,000 or 6,000 likes, but so far he has received 23,000 likes on Babar Azam's tweet.
Some interesting comments on Daniel's tweet:
It should be noted that after the defeat in the one-day series, the national team made a brilliant comeback against the England team and defeated the home team in the first T20 match.
In this match, Babar Azam played a brilliant innings of 85 runs while he also formed a partnership of 150 runs with Mohammad Rizwan.