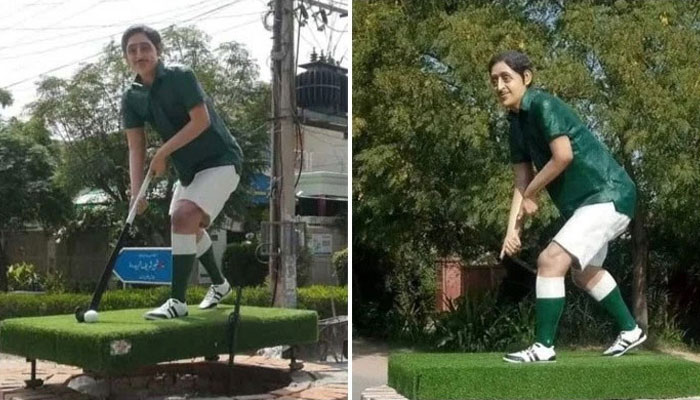 Hockey and ball were re-installed in the statue of Flying Horse Olympian Sami in Bahawalpur. The hockey and ball were stolen from the statue.
The citizen says that a few days after the installation of the statue, hair was stolen from the statue, now hockey had disappeared.
Police say a case of theft of hair and hockey from the statue has been registered at Kent Police Station.
It should be noted that a statue of Olympian Sami Khan has been erected at Hospital Chowk in Bahawalpur.