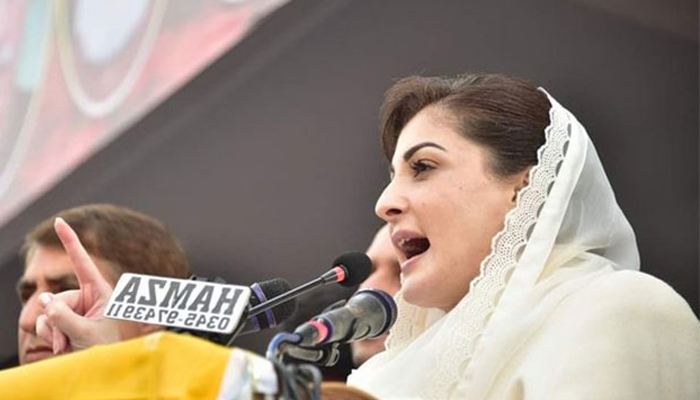 Former Prime Minister Nawaz Sharif's daughter Maryam Nawaz has said that Sam Page has now become Sham Page.
Addressing a rally in Dhir Kot Azad Kashmir, Maryam Nawaz said that Imran Khan could not even hold a rally after spending crores.
He said that if Imran Khan had not held a rally in Bagh, maybe there would have been some confusion.
Working on the PTI government of Maryam in the Dhir Kot meeting, he added that the PTI had 2 seats in 2016 and it is the same today.
He said that those who dreamed of undermining Nawaz Sharif should come to Azad Kashmir and see the enthusiasm of the people.
Maryam Nawaz also said that Nawaz Sharif is not a minus but a plus plus plus and the same page has now become a sham page.