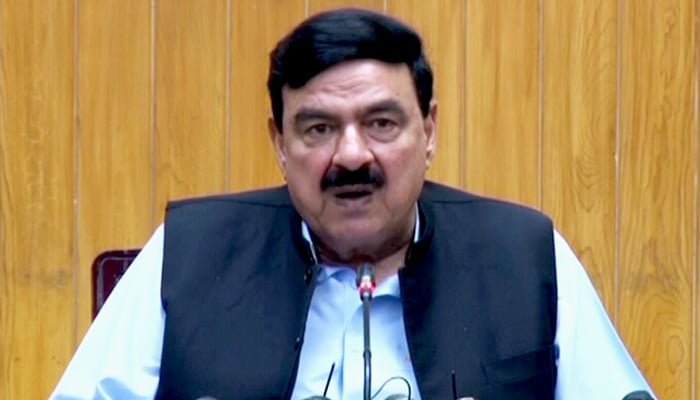 Federal Interior Minister Sheikh Rashid has claimed that there is no question of rigging of a single vote in the Azad Kashmir elections.
Talking on Geo News program New Pakistan, Sheikh Rashid said that PTI would win most of the seats in Azad Kashmir elections.
He said that we will have more than 20 seats and PML-N will be in the third position while PPP will have one or two more seats than PML-N.
The Home Minister further said that the struggle for independence in Kashmir is a spirit of self-determination.
He said that the issue of removing opposition leader Shahbaz Sharif from the plane has not been appealed to the Interior Ministry yet.
Sheikh Rashid also said that is there any politician who runs away by cheating?