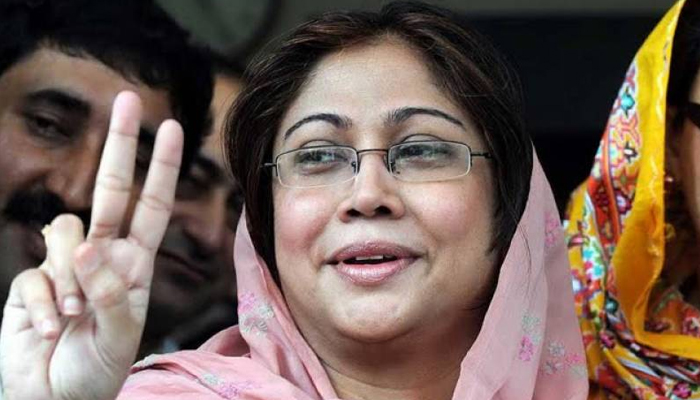 PPP senior leader Faryal Talpur has said that who says that PPP is over, Barnala is the stronghold of PPP.
He expressed these views while addressing an election rally in Azad Kashmir along with Saeed Ghani.
Addressing a rally in Barnala Azad Kashmir, Faryal Talpur said in his address that who says PPP will end? The PPP is a caravan of martyrs and Barnala is a stronghold of the PPP.
In his address, Saeed Ghani said that in the Azad Kashmir elections, on one side is Shaheed Bhutto's soldier and on the other side is Imran Khan who left Abhinandan.
He said that Imran Khan has come in the Azad Kashmir elections who was praying for the victory of Narendra Modi in the Indian elections.
The Sindh Education Minister further said that Kashmiris would vote against Indian oppression in Azad Kashmir and Occupied Kashmir.
He said that in Azad Kashmir, the minister who uttered bad words about Bhutto and Kashmiris and the entire federal government was worth two rupees.