Ayesha Omar, the most popular actress and model of Pakistan showbiz industry, slammed the social media user who called the leading actress Mahira Khan 'old'.
Recently, a photo of Mahira Khan, Zahid Ahmed and Shehryar Munawar was shared by a well-known page of photo and video sharing app Instagram and it was said that these three actors are working together for a short film.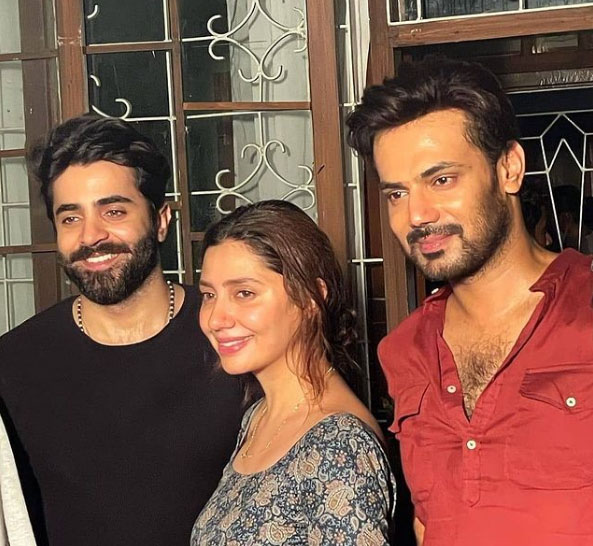 Seeing Mahira Khan in the picture, social media users criticized her a lot, some commented on the actress' make-up and some commented on her growing age.
One user said that Mahira Khan looks like the mother of these two actors while another user called Mahira an old woman.
Ayesha Omar did not remain silent after seeing the criticism of the users and she commented on the post and wrote, "What is wrong with this picture?"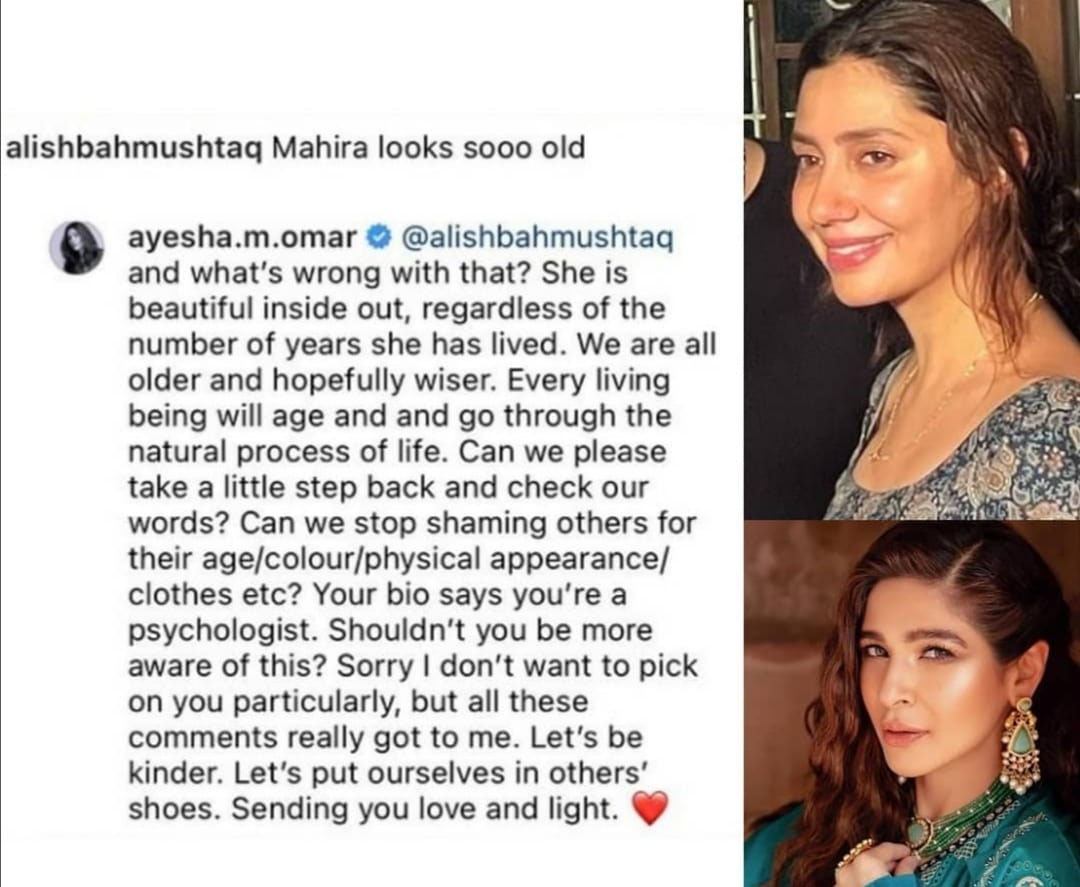 Ayesha Omar said, "You may not know, but Mahira Khan is as beautiful in appearance as she is beautiful inwardly. As for old age, every living thing has to grow old with time. This is a natural process. Is.'
"You should reconsider your words and stop making negative comments about people's color, weight, height, age and clothes," she said.
Finally, Ayesha Omar addressed the user and said, "I'm sorry, but I haven't been reading such comments, so I said all this."