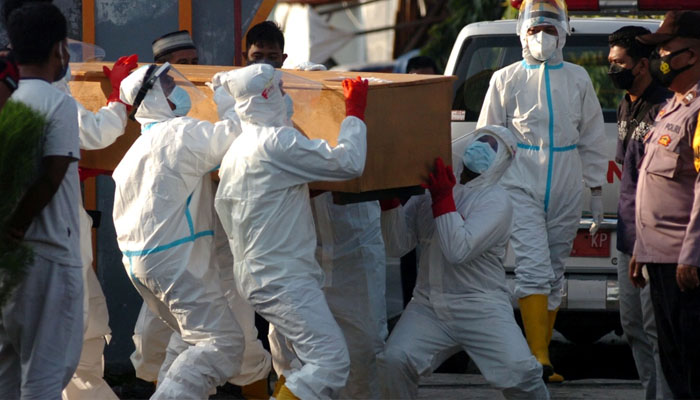 In Indonesia, the corona virus killed 114 doctors in 17 days.
In the two weeks of July in Indonesia, the Indian variety Delta of Corona has sharply increased the rate of infection across the country.
Ninety-five percent of health workers across the country have been vaccinated, but health workers are still suffering from the global epidemic.
Mahesa Prana Deepa, senior leader of Indonesia's doctors' associations, says 545 doctors have died since the outbreak began.
So far, 44,721 cases and 1,093 deaths have been reported in Indonesia.
The government has also imposed strict restrictions on the movement of citizens to prevent the spread of the virus.