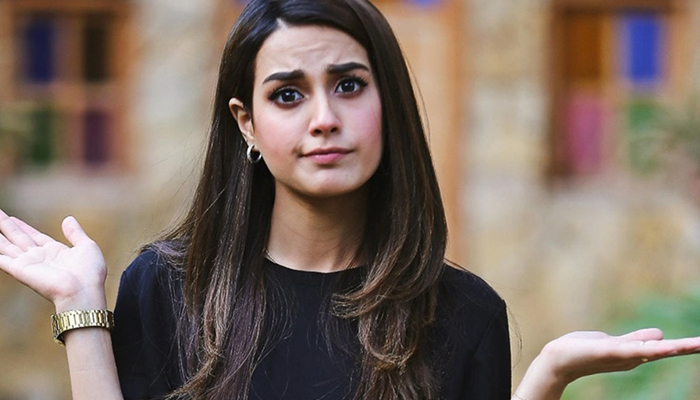 Iqra Aziz, a beautiful Pakistani actress, says that she is angry with a nickname called by most people which she does not want to hear.
Iqra Aziz, who has given the best dramas to Pakistan showbiz industry one after another, is now attracting the attention of fans with his lively performance in Geo Entertainment's blockbuster drama 'Khuda War Mohabbat'.
Iqra Aziz's acting closer to reality in God and Love is adding four moons to the story of this play.
Iqra Aziz is considered to be one of the leading actresses and the fans also want to know what is going on in her life and what her favorite actress likes and dislikes.
Iqra Aziz has to say in one of her interviews that she has proved to be a thief enough to meet new people, she does not know how to meet new people while she does meet people by showing off a little.
Iqra Aziz says that wherever he is today, it is because of his acting skills, hard work and dedication.
Iqra Aziz laughed and said that his favorite time during work is lunch break.
During this interview, Iqra Aziz said that most of the people call him by the nickname 'Iqu' which he does not like at all.