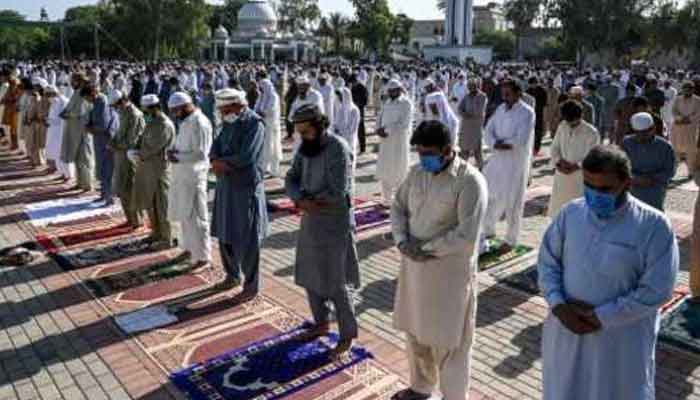 The Sindh Home Department has issued guidelines for Eid-ul-Adha prayers across the province.
According to the guidelines of the Home Department, more than one meeting should be held at one place at different times.
Home Department guidelines say that Eid prayers should be offered in open spaces.
According to the Sindh Home Department, those coming for Eid prayers should undergo a thermal scanner.
The guidelines further said that social distance should be maintained in the gathering of Eid prayers.