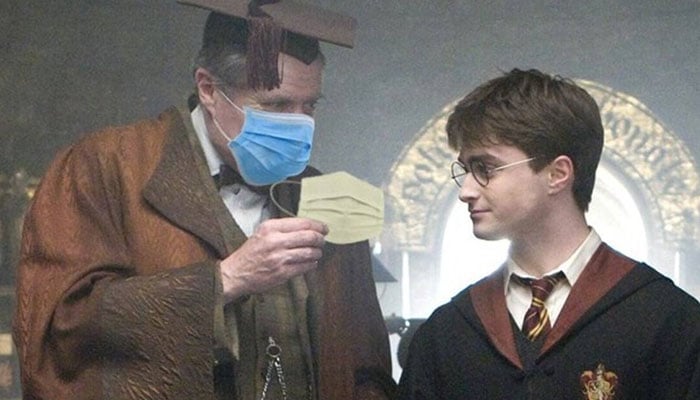 Indian police also distributed masks to the characters of the famous magic movie Harry Potter to spread awareness among the people.
The deadliest delta strain of the corona virus has wreaked havoc in India.
Despite the large number of deaths on a daily basis, Indian citizens are not strictly following the precautionary measures, so the Mumbai police masked the hero Harry Potter, the professor of the world-famous magic film Harry Potter, to raise public awareness. Are giving
The post of the distribution of masks in the characters of the Harry Potter movie was well received by the internet users.