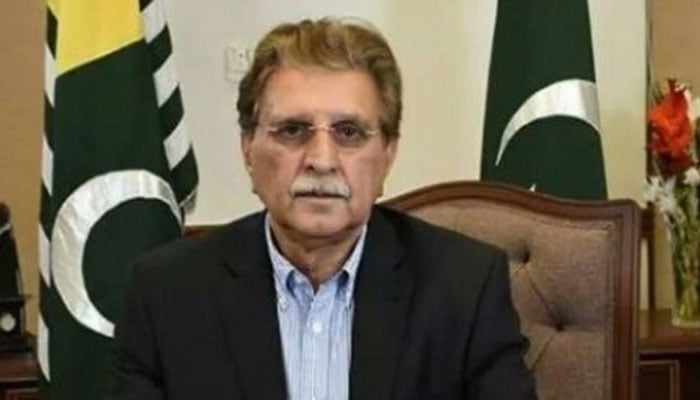 Azad Kashmir Prime Minister Raja Farooq Haider Khan has said that there is no personal quarrel with Ali Amin Gandapur, Imran Khan will not allow any election to be stolen or bullied.
Talking to media in Muzaffarabad, Raja Farooq Haider Khan said that eggs and tomatoes are used during the protest. In response, firing is beyond comprehension. Azad Kashmir has been made a joke.
Farooq Haider said that he would present his case before the people of Pakistan. Is it the Prime Minister of Pakistan who is violating the constitution of Azad Kashmir, an attempt was made to fight the people.
Azad Kashmir Prime Minister Farooq Haider said that they come on a helicopter of the Cabinet Division and run the election campaign. If the decision of the state is taken through a referendum, it will be accepted.