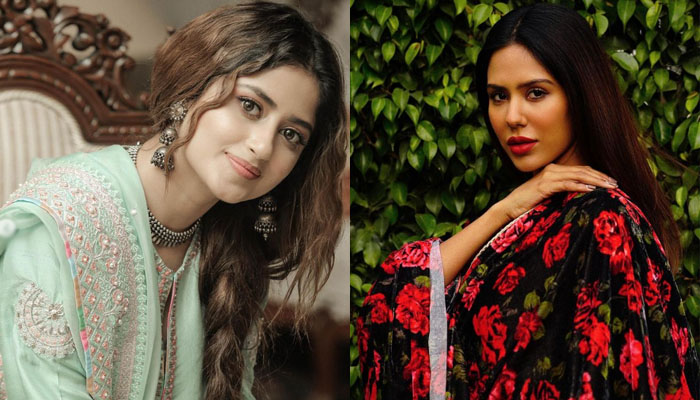 The beauty of Sajjal Ali, a beautiful actress in the film and TV industry, drove India's famous actress and model Sonam Bajwa crazy.
Yesterday, Sajjal Ali shared his new photo on Instagram, a photo and video sharing app, in which the actress is wearing glasses and a jacket with blue jeans.
In the photo shared on Instagram, Sajjal Ali has a permanent innocence on her face and she looks very beautiful.
Sajjal Ali wrote in the caption of his post that "that which is incomplete remains."
While her fans and Pakistani artists built bridges of admiration on this picture of the actress, Sonam Bajwa, a well-known actress and model from across India, did not lag behind anyone.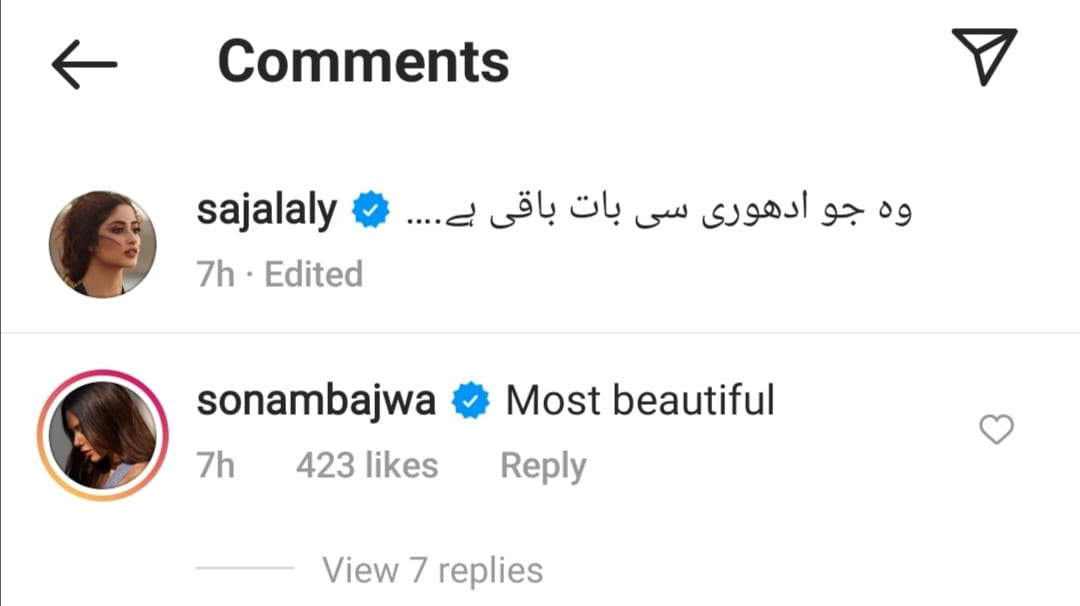 Commenting on Sajjal Ali's picture, Sonam Bajwa wrote, "The most beautiful."
This loving comment of the Indian actress is being liked by Pakistani consumers including Sajjal.
On the other hand, Mansha Pasha and Noor Zafar called him 'cute' on Sajjal's picture.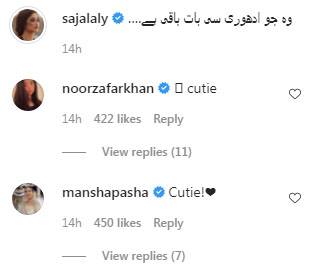 It should be noted that in just 14 hours, more than 284,000 likes have been received on Sajjal's picture while a series of comments are also going on.