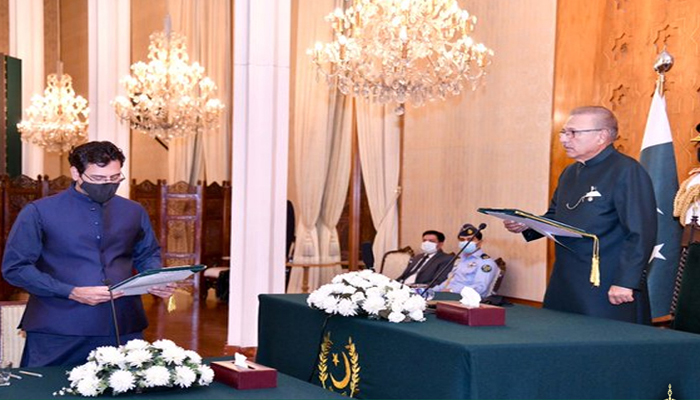 Chaudhry Monis Elahi, a senior PML-Q leader in the ruling coalition, has been sworn in as a federal minister.
President Arif Alawi administered the oath of office to Monis Elahi.
The swearing-in ceremony at the Presidency in Islamabad was attended by eminent personalities from various walks of life.
Monis Elahi wore a mask to protect herself from the corona virus.