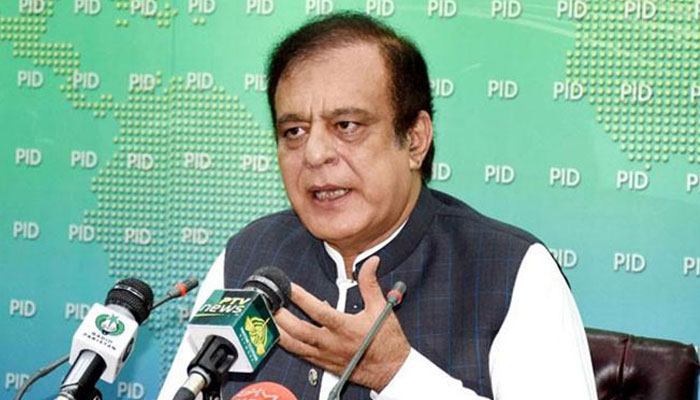 Federal Minister for Science and Technology Shibli Faraz has said that he agrees with Maryam Nawaz that Imran Khan and Nawaz Sharif cannot be named together.
In a statement, Shibli Faraz said that Prime Minister Imran Khan is a Sadiq and Amin certified by the Supreme Court, while Nawaz Sharif has been declared a fugitive by the courts.
Senator Shibli Faraz said that former Prime Minister Nawaz Sharif is a fugitive from the law.
Talking about the election campaigns in Azad Kashmir, Shibli Faraz said that Maryam Nawaz was preparing the workers that they had lost the Azad Kashmir elections.
He said that Maryam Nawaz told an authentic lie that there is no property abroad even in Pakistan.
The Federal Minister said that his family benefited his caste and followers, this family destroyed the country financially and morally.