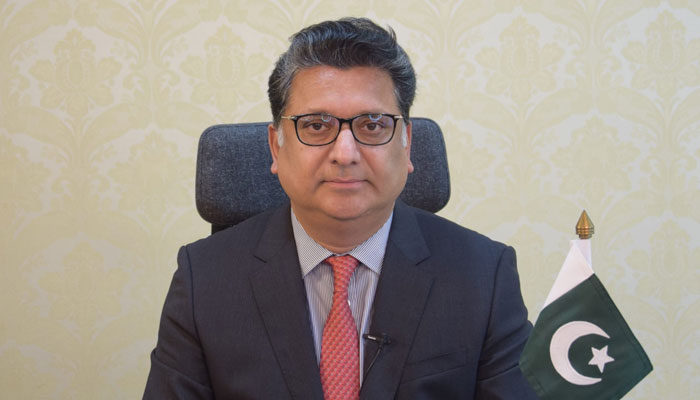 Ambassador of Pakistan to Belgium, Luxembourg and European Union Zaheer A. Janjua has congratulated the Pakistani community on Eid.
Apart from Saudi Arabia, Eid al-Adha was celebrated with religious devotion and respect in the Middle East as well as across Europe.
In Belgium, Eid prayers were also observed in all mosques, including the Pakistani community, in accordance with government guidelines for the corona virus.
Self-sacrifice in Belgium is banned by the government. Therefore, the Muslim community has preferred to make most of the sacrifices in their home countries.
On the occasion, Zaheer A. Janjua, Ambassador of Pakistan to Belgium, Luxembourg and the European Union, in his Eid message to the Pakistani community, said: I am and I pray to Allah Almighty to accept the sacrifices of all of us.
He said that the festival of Eid-ul-Adha is a symbol of Islamic civilization, culture and national traditions.
He said that Allah Almighty tests His chosen servants by putting them to various tests and they are fully successful in these tests due to their determination and self-sacrifice which teaches us that steadfastness in the face of trials and tribulations. The key to success is to be willing and willing to make any sacrifice to achieve the goal.
He prayed to Allah, the Exalted, to grant us all the true joy of Eid-ul-Adha and to enable us to understand the great act of worship like Qurbani in accordance with its spirit.
Continuing his message, the Ambassador of Pakistan further said that let us celebrate this Eid in a simple and dignified manner and share our happiness with the poor, relatives and loved ones.
He prayed that Allah Almighty grant you happiness, peace and joy on the blessed occasion of Eid.