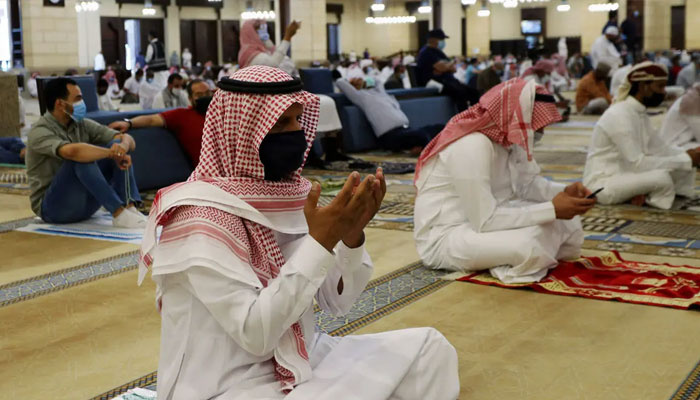 Eid al-Adha is being celebrated today in the Gulf countries, including Saudi Arabia, the United Arab Emirates, Japan, Italy, the United States and Canada.
On the occasion of Eid-ul-Adha, the Muslim community in the UK was divided again. Some will celebrate Eid today and others on Wednesday.
The British and Canadian Prime Ministers congratulated the Muslims on Eid-ul-Adha.
In Japan, members of the Pakistan Olympic contingent offered Eid-ul-Adha prayers at the Olympic Village, and Muslim athletes and officials from other countries also attended the prayers.
In addition, South Asian countries like India, Bangladesh and Sri Lanka will celebrate Eid on Wednesday, July 21 like Pakistan.