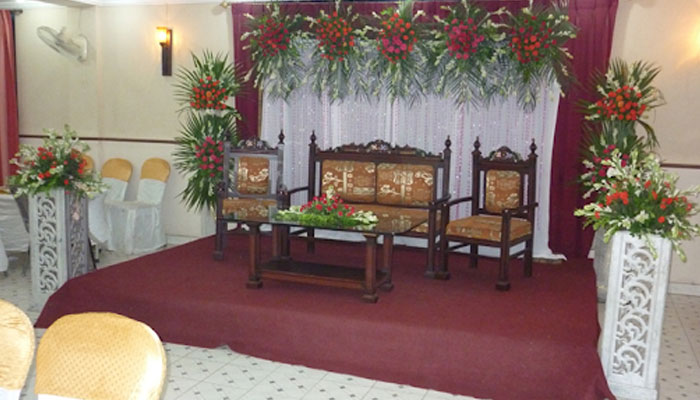 In Kangniwala area of ​​Gujranwala, the second wife entered the marriage of the third marriage man along with her family. The marriage hall turned into an arena.
A video of a quarrel that took place two days ago at a local wedding hall in Kangniwala has surfaced, in which it can be seen that the family of the second wife who came to the wedding suddenly and the family of the bride who got married for the third time are at loggerheads.
In addition to men, women also used hands and kicks in the fight.
According to the police, after the sudden situation that took place before the marriage in the third marriage, the girl's family also refused to marry.
It should be noted that Dilha Adnan, a resident of the church, had divorced his first wife and remarried, after which he was now quietly marrying a third.