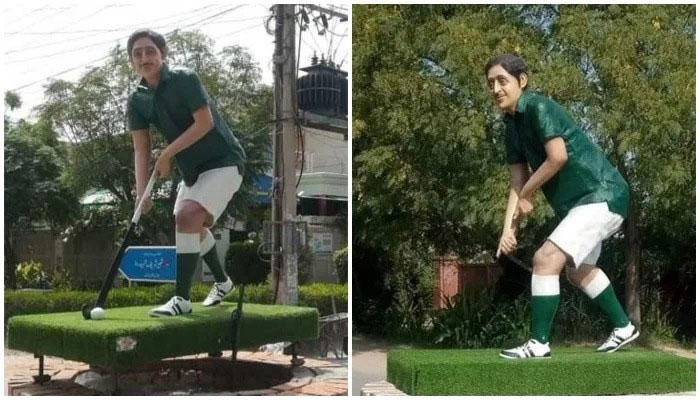 Flying Horse Olympian Samiullah Khan has been arrested for stealing hockey and hair from a statue at Hospital Chowk in Bahawalpur.
Further progress has been made in the case of hockey and hair theft from the statue of Samiullah Khan.
According to police, the accused was caught with the help of CCTV cameras and other technology installed in Model Town A and after confessing to the crime, the accused went in front of the statue and apologized.
It is to be noted that hockey and hair were stolen from the statue of Olympian Samiullah Khan at Hospital Chowk in Bahawalpur a few days ago after which a case of theft of hair and hockey from the statue was registered in Cantt police station.