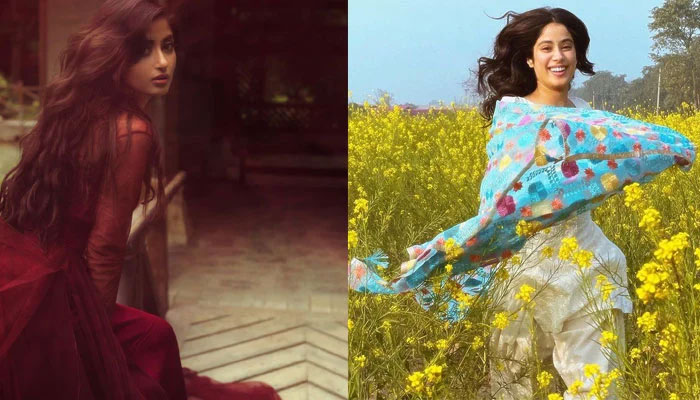 Jhanvi Kapoor, daughter of late Indian actress Sri Devi, sent a loving message to Sajjal Ali.
Sajjal Ali shared a beautiful photo of himself on Instagram, which was well received by fans with heart emojis.
Among the same fans was Jhanvi Kapoor, a rising actress from neighboring India and daughter of the late Sri Devi.
He commented on Sajjal Ali's picture with a heart emoji which shows that he liked this picture of Sajjal and he has sent love for him.