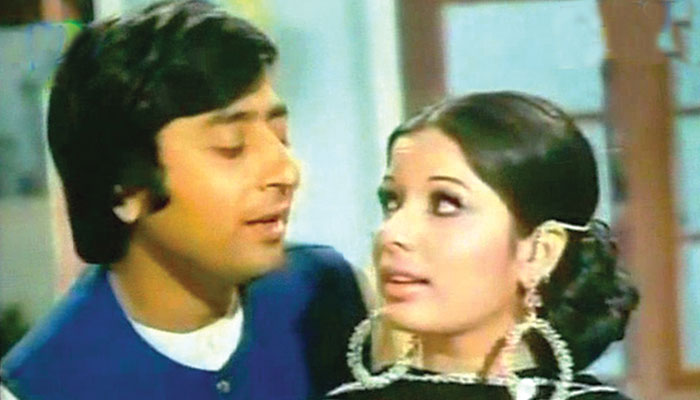 The super hit, memorable, romantic and historical film "Pehli Nazar" hit the screens of Paradise Cinema in Karachi on Thursday, October 6, 1977. This was a time when the political situation in Pakistan was extremely bad, the national unity movement against the Bhutto government was on the rise. Karachi, Hyderabad, Lahore, Pindi, Peshawar and all other cities were closed due to curfew and strikes. Karachi and Hyderabad, which were the cities of actor Muhammad Ali's admirers, his affiliation and support with the PPP deprived him of the support of these two cities, which led to a boycott of Muhammad Ali's films here.
Due to which this standard and incomparable film did not work in Karachi at that time. However, when the same film was released in the second run in 1980 at the Koh-e-Noor Cinema in Karachi, it received tremendous public response, where the film lasted for several weeks. Shown with great success. The film's director Aslam Dar did a very different and unique job in his film career. On the story and theme of "First Look", he used to say that at the time of Partition of India, he was a student who was persecuted to get this country, which was unjustly shed blood. He was an eyewitness, as evidenced by the pages of history books. All those wounds and pains were fresh in his mind.
To bring these wounds to the screen, he wrote the story of this film from Aziz Merathi, who himself came to Pakistan after crossing the river of fire and blood. The main character of this film's story is Johnny Badmash, who is an inverted There is a man with a skull, who was from Delhi, India. This is the story of a time when Muslims, Hindus and Sikhs lived together in India. They used to participate in each other's festivals more and more. The background to Johnny's bullying was that his innocent sister was raped and killed by beasts and Johnny went to jail, and then when he was released he became Johnny's bully.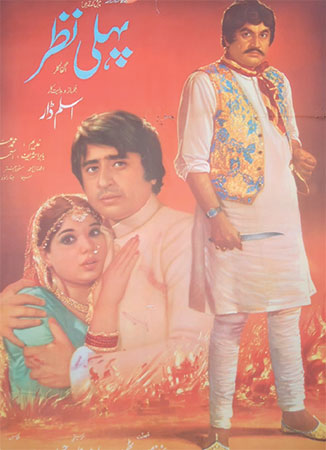 Johnny was a bully only for the looters of honor and the oppressors who oppressed the poor, he was the apple of the eye of the poor and oppressed. This memorable role was played by superstar Muhammad Ali. Babar Sharif played the role of Salma, a well-to-do girl from Delhi, who was the heroine of the film. One day Jani sees Salma celebrating Holi with Hindus, but this first look of Jani seems to like her in her heart and mind. Actor Nadeem plays a Nawabzada Saleem, who is Salma's fiance. The two liked each other very much. Johnny also had a prostitute, Champa (Asia), who loved bullying, whose songs and dances included Johnny's love. This triangular love story of Salma, Saleem and Johnny started from the time of Ghadr.
Johnny intended to live a life of nobility in Salma's love and one day he met Salma's father Mirza Sahib (Masood Akhtar) and offered himself for Salma's relationship, so Mirza Sahib heard this and said to himself They went out and cursed him and sent Johnny to jail for this insult. Mirza was accompanied by Saleem's father, Sheikh Karamatullah (Afzal Ahmed), an influential Delhi politician. It was a symbol of pride and arrogance. Johnny is released from prison and reaches the mansion of Saleem and Sheikh Karamatullah and attacks them with his dagger. With Salma's intervention, Johnny leaves. The time was 1947, when Hindus and Sikhs were massacring Muslims with fire and blood everywhere.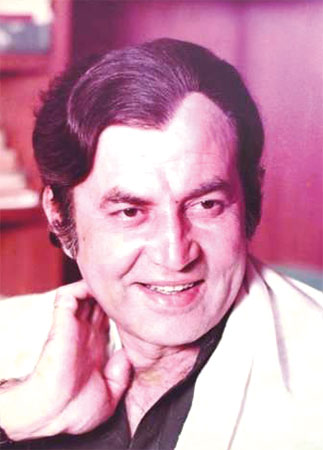 Sheikh Sahib and Mirza Sahib arrange the marriage of Saleem and Salma. The biggest gangster in the area, Sangram (Nasrullah Butt), along with his rebellious Hindus and Sikhs, prepares to attack Mirza Sahib's mansion. To escape the onslaught of Sangram and rebellions, Mirza Sahib comes to Jani and begs him that only you can save us from these thugs, for the sake of Jani, Salma's life and honor, Mirza along with his companion Khan Sahib (Saqi) He guards the master's mansion. When Saleem arrives with the barat, the rioters attack Mirza Sahib's mansion from all sides. Johnny bravely fights these uprisings. All the family members of Mirza Sahib and Sheikh Karamat are killed in this attack.
Sending Salma and Saleem safely in his friend Khan's jeep, he fights thousands of rioters alone with his dagger. Hindus and Sikhs tremble at Jani's terror, but Jani is martyred while fighting under swords and daggers from all sides. This was the short story of the film, in which besides the main characters Fakhra Sharif, Tamana, Seema, Chakram, Sultana Iqbal, Taya Barkat, Neelam, Mustafa Tand, Abu Shah, Nasir Jan, Asha Posle, Aziz Meeruthi, Nazar, Tango Show the essence of acting. The film had a total of eight songs. Only one song was composed by Kamal Ahmed, the rest are masterpieces by Master Inayat Hussain.
The lyrics of these songs were written by Qatil Shifai. The three songs of the film adorned with the singing of Queen Tarun Noorjahan became extremely popular, the details of which are as follows: (1) When the world is silent (filming Asia). (2) Sajna Rekiyon Bhige Tore (Filming Asia). (3) Chhan Chhan Baja Pail Mori (Filmed by Babar Sharif). In addition to these songs, Kamal Ahmed's song "You burned the heart in heavy rain". The film was found to be a popular and beautiful song, which was filmed on actress Babar Sharif. This song was written by Taslim Fazli. Ghazal emperor Mehdi Hassan's song "Ae Jan Tamanna Tera Charcha Na Kare" was filmed on actor Muhammad Ali, which proved to be the highlight of the film.
A copy of this memorable film was made in India under the name of Jeet, in which Babar Sharif played the role of Karisma Kapoor, Muhammad Ali played the role of Sunny Deol and Nadeem played the role of Salman Khan while Asiya played the role of Tabu. At first sight, it was a masterpiece Urdu film, which proved to be a rare and masterpiece of Aslam Dar's mental endeavors.