Like the death of John David McAfee, the founder of the anti-virus software 'McEfee', his life has been mysterious, he has gained great wealth and fame in the world.
If you have used a computer in the late nineties or early nineties, you will surely find yourself dedicated to MacEffie, the world's number one anti-virus software at the time. Many believe that John David McAfee's life would be better if it were described as strange and a combination of contradictions.
On the one hand, he caused a stir in the world of technology, on the other hand, his own life was confused. John made millions of dollars, even recently became the president of the United States.
He was born in September 1945 in Gloucestershire, England. John's father was a US soldier and his mother was British. John David had confessed in his life that his father was an alcoholic and he committed suicide with his own pistol. I was about 15 years old at the time.
John later moved to the United States and received his higher education here. He was also part of a large organization like NASA. Initially, he came to know about the first computer virus 'Brain'. I developed it after which the idea of ​​anti-virus came to John David's mind.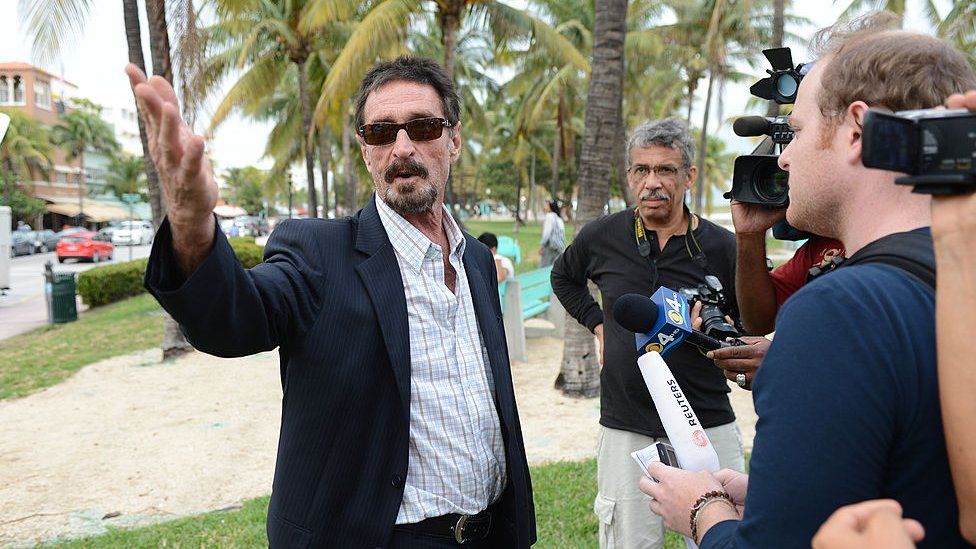 He rose to fame by developing anti-virus software, but his life was not mature, which is why he sold his company. Not only that, in 2007 he had assets of 100 million or 100 million dollars, but then in 2008 the global recession lost everything.
John David has been involved in a number of smartphone apps, cryptocurrencies and other projects, but has come under fire for his unique ideas. He always said in his life that if it was claimed on my death that I had committed suicide by trapping, then it would be understood that I had been killed.
John McAfee, the inventor of the anti-virus software McEfee, was mysteriously found dead in a Spanish prison in June this year. Officials said he was happy.
John McAfee, an American citizen who invented an anti-virus for computer systems, was arrested in Spain in October last year on charges of tax evasion. Was accused of
Comments