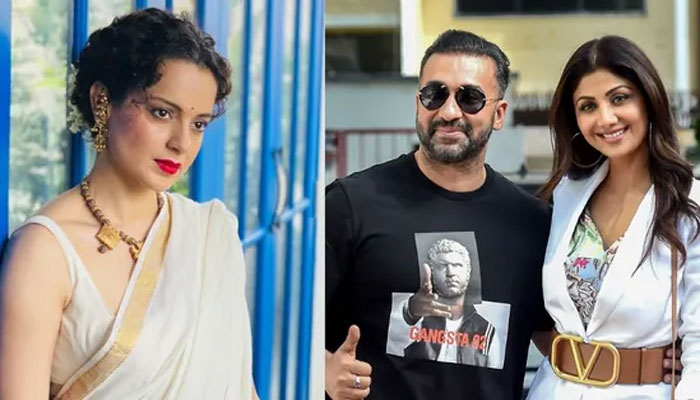 Leading Bollywood actress Kangana Ranaut has shared a post regarding the arrest of actress Shilpa Shetty's husband Raj Kandra in connection with the release of controversial statements.
It may be recalled that Raj Kandra, a businessman by profession, was arrested by the Mumbai Police on Monday night in connection with the production of immoral films and streaming on their apps.
Referring to the arrest of Raj Kandra on her Instagram stories, Kangana said that is why she has been calling the film industry a gutter.
"Not everything that shines is gold, I will expose the people hidden inside Bollywood in my upcoming production called 'Taco Weds Shiro'," he said.
"We need strong values ​​and a conscience within the creative industry, and of course role is very important," he said.