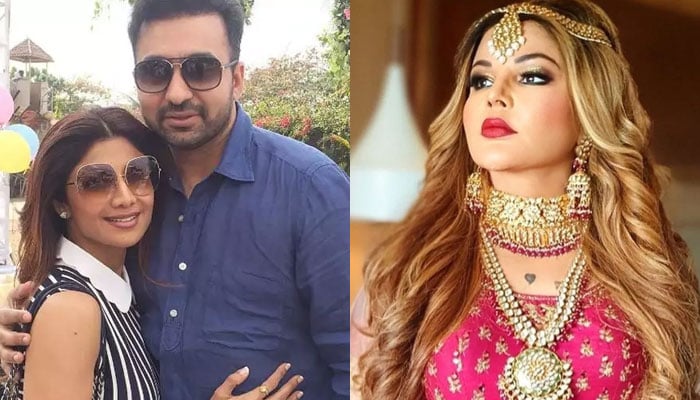 After the arrest of Indian item girl Rakhi Sawant Raj Kandra, he and his wife Shilpa Shetty spoke in favor.
Rakhi's video is circulating on Instagram in which she is seen saying that all this is being done to defame Shilpa Shetty.
In the video, Rakhi said that Shilpa Shetty has worked hard to make a name for herself in the industry, she is a very good person, all this is being done to discredit her and tarnish her name.
It may be recalled that a day earlier, the Mumbai Police Crime Branch had arrested Shilpa Shetty's husband Raj Kandra on charges of making an immoral film.
Police claimed that they had clear evidence against Raj Kandra, but said the matter was under further investigation.
On the other hand, Rakhi Sawant has also raised her voice in favor of Raj Kandra and said that all this is being done to discredit Raj Kandra and his family, he is a good man.
He also raised the slogan "Live and let live" for Shilpa Shetty and Raj Kandra and said that both of them should be allowed to live their lives in peace.