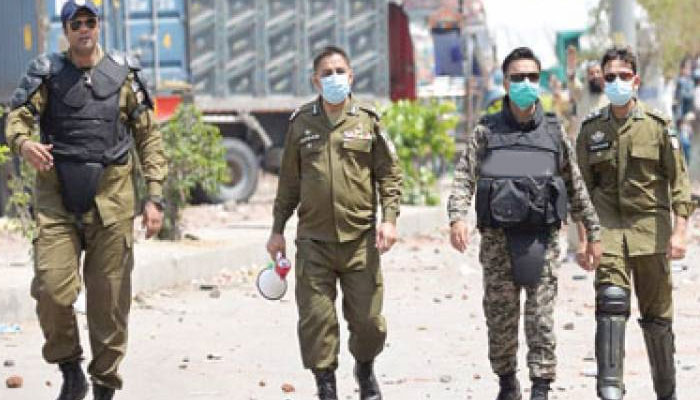 A case of firing on police in Kahna area of ​​Lahore on Tuesday night was registered against a man named Asad Kharal and he was arrested.
According to police, a senior police officer was shot dead in Kahna and a case was registered against Asad Kharal. The accused is a representative of a TV channel.
The case has been registered by the Lahore Police under the provisions of robbery, police encounter, unjustified imprisonment, including attempted murder and interference in business.
The case was registered on the complaint of Head Constable Ashfaq posted at Asad Kharal's house.
The text of the case states that the accused Asad Kharal kept the uniformed police personnel in custody. The police along with the commandos and other personnel arrested the accused Asad Kharal and brought him to the police station.