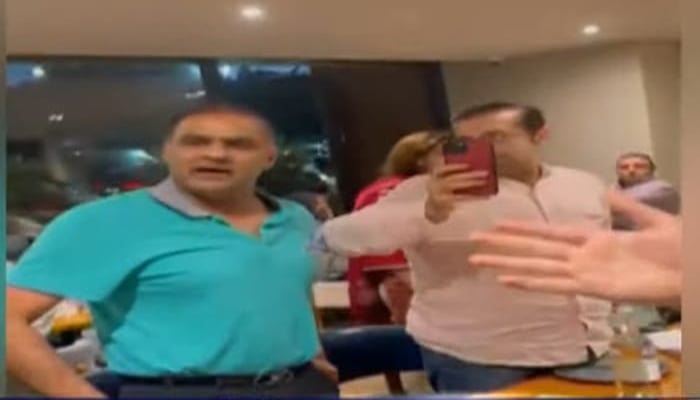 Abid Sher Ali, a former federal minister and PML-N leader, and a family clashed at a London restaurant.
Abid Sher Ali said about the incident that they were eating in the hotel when the family came and started saying bad things.
"The family told us that you were eating with looted wealth," he added.
The opposition family took the position that Abid Sher Ali's family broke the line which angered everyone.
The restaurant management also took a stand on the issue and said that Abid Sher Ali had already made a reservation.
The restaurant management added that Abid Sher Ali did not break any queues.