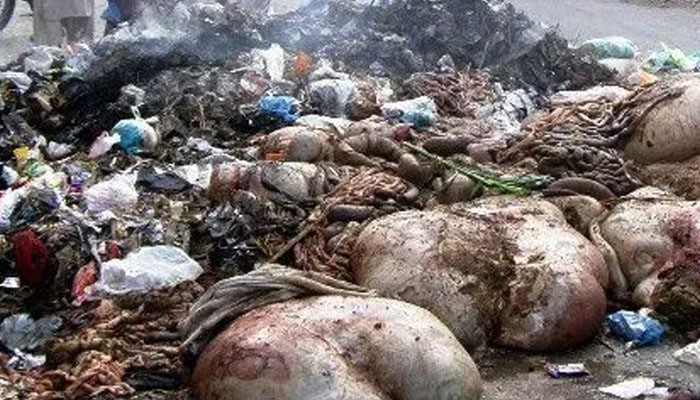 Water and Sanitation Services Company has launched Eid-ul-Adha clean-up operation in Peshawar, with 2,600 WSSP personnel taking part in the clean-up operation.
In this regard, the spokesperson of WSSP said that 563 small and big vehicles are involved in the cleaning operation. In the first phase, debris is being removed from the narrow streets of the city.
A spokesman for the WSSP said the clean-up operation was being monitored by the chief executive officer, while 10,500 tonnes of waste from 43 union councils in Peshawar would be disposed of on Eid.
Talking to media on the occasion, Kamran Bangash, Assistant Information Officer, said that the garbage would be removed from the urban areas of Peshawar.
Kamran Bangash said that more than 6,000 eco-friendly shoppers have been distributed for the refreshments while holidays of more than 3,000 staff of Water and Sanitation Services Company have been canceled.
He said that the holidays of all the staff of the Local Government Department have also been canceled on Eid-ul-Adha while the cleaning operation will continue in 35 other districts of the province including Peshawar.
Kamran Bangash appealed to the people to cooperate with the cleaning staff.