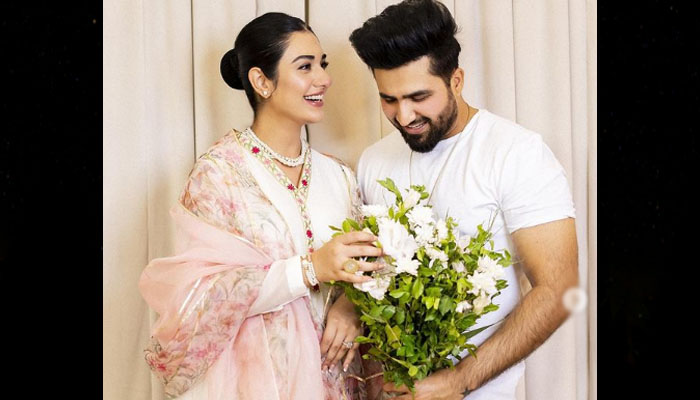 The most popular duo of Pakistan showbiz industry Sara Khan and singer Falak Shabbir have congratulated the fans on Eid.
Khobro actress Sara Khan, who has 7 million followers on social media site Instagram, has shared Eid photos with her husband Falak Shabbir on her verified Instagram account.
In the photos shared on Instagram, Sara Khan designer Agha Noor's beautiful pair is adorned and looks as beautiful as ever.
On the other hand, Falak Shabbir is wearing a white T-shirt and jeans and is seen giving flowers to his wife.
Addressing the fans in the caption of her post, Sara Khan wrote, "Happy Eid to you all from me and Falak."
A large number of her fans are also seen congratulating her on the post of the actress.
It may be recalled that actress Sara Khan and renowned singer Falak Shabbir got married on July 17 last year and the showbiz industry duo was declared the best duo of 2020 by social media users.