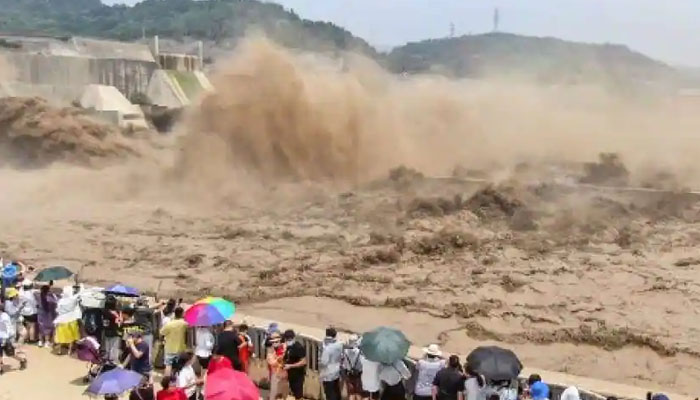 Heavy rains in China have destroyed the dam, while rising river levels have flooded low-lying areas.
At least 12 people have been killed so far in various rain-related accidents in China, while more than 200,000 people have been evacuated.
Heavy rains have flooded Zhengzhou's main highways, railway stations and streets.
Chinese President Xi Jinping has described the situation in Zhengzhou as "extremely dangerous" and ordered authorities to step up rescue operations.